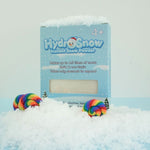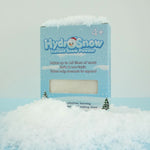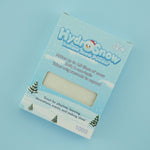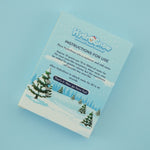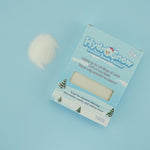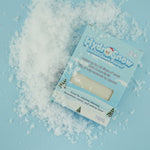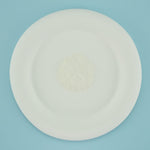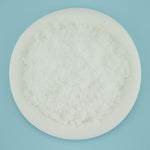 Safe Payment
Pay with your card via Shopify Payments or PayPal. Our website is SSL encrypted for your security.

Easy returns
No questions asked and 14 days to send your order back for a full refund.

Fast NZ Delivery
We ship daily (Monday to Friday). Order before 3pm and we will ship the same day!

Need Help?
Contact us and we will usually reply within 1 hour (11am to 9pm). We're online 7 days a week!
Product Details
HydroSnow Instant Snow Powder turns water into a fluffy white substance that looks like real snow. Simply mix instant snow with water and watch as it expands up to 100x its original size!

Features:
Large 100g pack size will make up to 4.5 liters of instant snow. 

Grows in seconds.

Non-toxic and safe for ages 4 and up.

Great for parties, decorations, science fairs and experiments.
How to grow your snow:
Simply keep adding water until you reach your desired consistency. Instant snow will grow up to 100 times its original size. However, we recommend only adding enough water to grow it 8 to 15 times, so that it maintains a good structure.
Mixing ratio:
Each 100g packet should be mixed with between 750ml and 4.5l of water.
If you would like your snow to feel soft and fluffy and look the most similar to snow, then you should add only 750ml per 100g bag.
You can add more water, but the texture will become less fluffy and the appearance of the snow will become more translucent.
If you add more than 4.5l of water per 100g then the end result will no longer look like snow (it will be mostly translucent and no longer feel fluffy at all).
You don't have to use the whole packet at once. You can try mixing only 10 grams with 75ml of water to begin with.
Additional information:
Instant snow is made from hydrogel, the same material that's used in HydroBeadz Water Beads.
Instant snow feels soft and fluffy to the touch. If you squeeze it firmly, then it will feel rubbery.
Use in a place where cleanup won't be a problem (the instant snow particles are quite fine).
Instant snow is intended for ages 4 and up. Whilst it is non-toxic it should not be consumed.
Instant snow is also known as fake snow, Insta-snow and artificial snow.
Pack of HydroSnow® Instant Snow Powder (100g)
Such a lot of Fun to be had
I have a large glass vase full of waterbeads in my house, it is always fun to see peoples faces when the first put their hands in and feel the beads.
Great service
My purchase was delivered in record quick time. I haven't used it yet but very impressed with this company and their professionalism.
Fabulous
The children in our special needs class absolutely loved the hydro snow. The texture was just perfect for sensory play.
Orbeez
Fantastic, great service and excellent products
Instant Snow
A great product that offers numerous sensory learning opportunities. Highly recommend
Perfect snow
My class absolutely loved playing with the snow in their sensory area!
Fantastic!
Items were exactly as described and delivered quickly. Would highly recommend.
Instant Snow
Very effective for a Christmas display and a great hit with my 6 year old niece. Also a good price and fast delivery.
So much fun!
My children absolutely loved the product. They loved adding water, watching it grow, the texture and just the idea. It was a win in their eyes! My only minor issues, were the smell and that it was really slippery on the ground. The smell wasn't bad at all, I just didn't like it but the kids didn't mind at all. As expected the kids got some on the concrete, and it became really slippery, again... My children couldn't have cared less. Thank you for an amazing experience!!!
Instant Snow
Absolutely love it. The texture and ease of just adding water. Total hit with myself and the kids.